Filing for Divorce in Virginia
50+ Years of Experience Handling Divorce Cases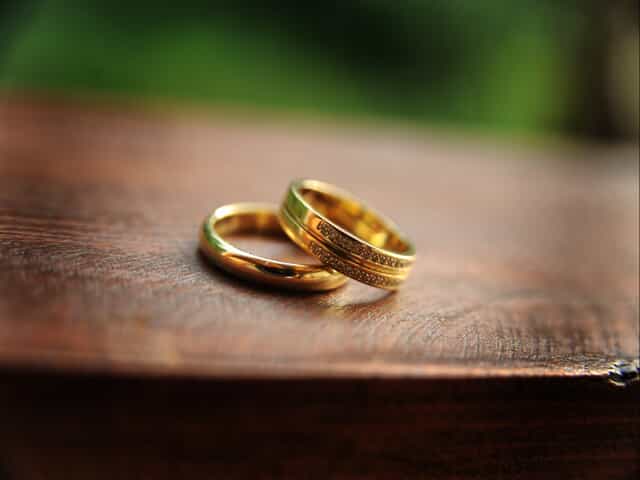 When you and your spouse choose to get divorced, there are a few initial decisions you will have to make before the process begins. For one, you will need to choose a competent lawyer that can handle contested or uncontested divorces in Fairfax. It will also be important to see if you and your spouse can negotiate on some issues or if a contested divorce (litigation) will be necessary. At Keithley Law, we have more than 50 years of combined experience representing all types of divorce cases, including contested and uncontested.
Whatever direction your case may take, Keithley Law is here to support you. Contact us now! We're ready to handle your contested or uncontested divorce case!
What Are Grounds for Divorce in Virginia?
To file for divorce in Virginia, you must meet the minimum residency requirements. One of the parties must have been a state resident for at least six months prior to filing a divorce petition. Next, you must have a reason for the divorce. There are different grounds for divorce in Virginia, but generally, the most common grounds are the following:
No-fault divorce
Physical cruelty
Abandonment or desertion
Adultery
Felony conviction
To help spouses avoid filing for divorce without thinking about the consequences of divorcing, the Virginia Legislature implemented a waiting period, also known as a "cooling-off period" before courts can finalize divorces.
What is the Difference Between Contested & Uncontested Divorce?
A contested divorce is where two parties cannot come to an agreement through mediation or negotiation on the important issues needing resolution. In an uncontested divorce, both parties can agree on all of the following topics, meaning that the case does not have to go to litigation.
Even if your divorce is contested, your spouse cannot stop you from obtaining a divorce; however, your spouse can delay the process.
What Is the Virginia Divorce Process?
To help you obtain your Final Divorce Decree, in which a court orders you and your spouse finally divorced, you'll need to do a few things:
You must file and serve a Complaint to initiate the divorce.
If your divorce is contested, you and your spouse will need to go to court to divide your assets and property, decide on spousal support, decide on visitation, custody, and support if you have children.
To obtain a Final Divorce Decree in an uncontested case, you must provide testimony, making sure the jurisdiction, notice, and waiting periods are met.
The judge or law clerk will review the items above and if you've satisfied all of the elements, a judge will sign the Final Decree of Divorce.
The issues which must be resolved most often in a divorce include:
Will I Have to Go to Court?
A contested divorce in Virginia is much more expensive, public, and time-consuming than an uncontested divorce. This results in higher court costs, attorney fees, and other expenses. In addition, contested divorces are fought in court which makes it harder for everyone involved, including your children.
Where a contested divorce can take many months or even a year to fully resolve everything, an uncontested divorce can be handled in two or three months in some instances. If you decide that going to court is right for you, you can rely on Keithley Law, PLLC to handle your contested divorce in Fairfax, VA.
Annulment in Virginia
In Virginia, it is very difficult to obtain a legal annulment. Some marriages may be annulled, such as those that were never valid from the outset, including incestuous marriages, marriages entered into when one spouse was legally incompetent, bigamous marriages, and marriages where one spouse did not know the other was a prostitute, had fathered or given birth to a child by someone else right before the marriage or immediately after.
Learn About Your Options Today
At Keithley Law, our philosophy is to do everything in our power to help our clients obtain the best result possible in a divorce case. Whether you and your spouse can come to an agreement with uncontested divorce or you have constant conflicts, our contested & uncontested divorce lawyer is here to help guide you. We have built a reputation for our ability to settle divorce cases no matter the complexity. Our firm is committed to making the divorce process as easy on you as possible.
Related Reading
To set up a consultation with one of our Fairfax contested and uncontested divorce lawyers. Contact Keithley Law at (703) 454-5147.