Child Custody & Visitation Lawyer in Fairfax
Ready to Help You Protect Your Parental Rights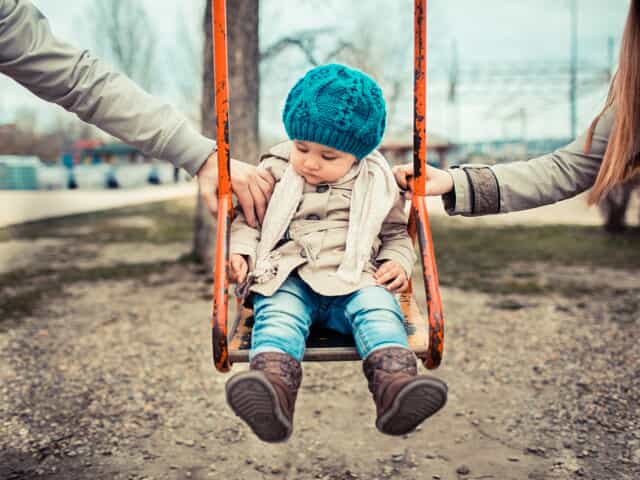 Child custody issues can arise when children are caught in a divorce as well as born to unmarried parents, and the related issues are among the most contested aspects of divorces, separations, and family law disputes. If your divorce or family law matter is dragging on longer than necessary due to a child custody or visitation dispute, Keithley Law can help. With more than 50 years of combined experience, you can rely on our Fairfax child custody and visitation lawyer to protect your rights and work to resolve your dispute as painlessly as possible.
To learn more about how our firm can help with your child custody matters, call us today at (703) 454-5147.
How Is Child Custody Determined in Virginia?
Below are some important things to keep in mind if you are fighting for child custody in Virginia:
You have an equal right to visitation with your child in the absence of a court order. Each parent has a legal right to spend time with a minor child.
There is no maternal or paternal preference in Virginia for child custody.
To file for visitation rights, you should file your case in a Juvenile and Domestic Relations Court in the district where your child lives, where you live, where your child's other parent lives or where there is a prior court order.
Virginia distinguishes between legal and physical custody. Legal custody is the ability to make decisions regarding your child's upbringing. Physical custody is the right to spend parenting time with your child. You can have sole or joint legal custody and sole or joint physical custody.
Your duty to support your child is separate and distinct from your right to spend time with your child. Thus, if you fail to financially support your child, the child's other parent cannot withhold visitation solely on this basis. However, the child's other parent can sue you for nonpayment of child support and require you to show cause as to why a court should not find you in contempt of a prior court order.
Active service members have special rights under Virginia law, including rights under legislation passed in 2011.
Anyone with a "legitimate interest" in your child's well-being can file for visitation or custody of your child.
Working to Avoid Complex Child Custody Battles
While these difficult issues can bring about feelings of resentment, it is in your child's best interests to work towards an amicable agreement as quickly as possible. The ideal child custody agreement is one which gives your children the best possible chance of success. However, when certain problems arise such as the other parent intentionally creating conflict or being unwilling to come to an agreement, you will need to go to family court.
If the court is left with the decision, they may consider factors to establish a custody and visitation agreement such as:
The ability of each parent to provide a safe home
The child's relationship with each parent
Each parent's financial ability to provide
The child's needs
Helping You Find a New Beginning
At Keithley Law, we know that doing what's best for your children can be difficult, especially in the midst of a divorce or other family law dispute. Our Fairfax child custody and visitation lawyers can provide you with answers to your questions and help craft creative solutions. We are here to do what is best for your child wherever possible and protect your rights as a parent.
Give us a call today at (703) 454-5147 to speak with a legal professional.