Annulment Lawyers in Fairfax
Helping You Annul Your Marriage in Virginia
Contrary to popular belief, annulments are rarely granted in Virginia because of the limited circumstances under which a marriage can be annulled.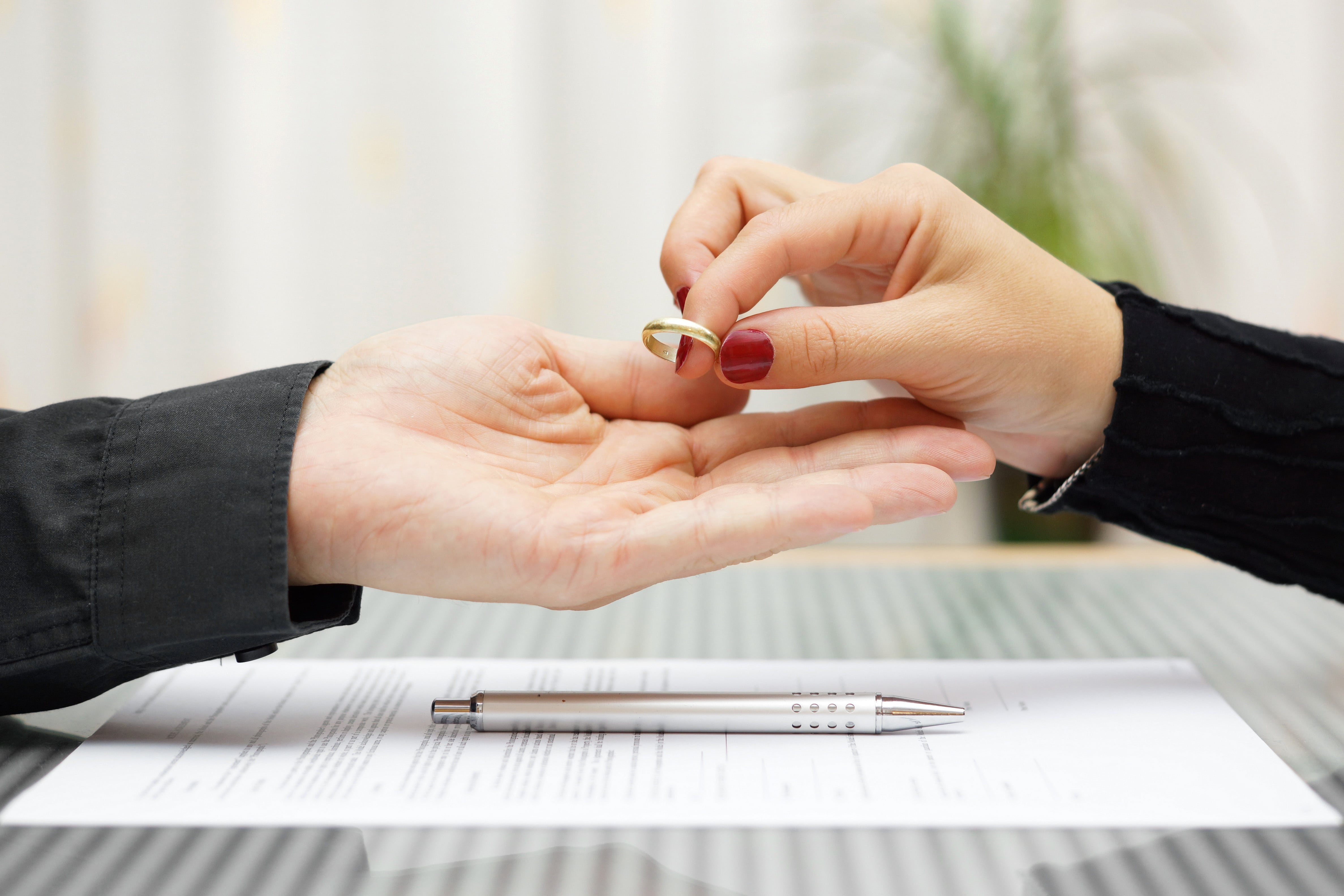 Not only is an annulment rarely granted, but they are also very expensive, and if you annul a voidable marriage, you are basically asking the court to declare that a valid marriage never existed. This means that a court can't help you divide your assets and property or debts or order spousal support. Furthermore, annulling your marriage means that you may not have rights to certain medical benefits, retirement benefits, Social Security benefits, and joint tax-filing benefits.
At Keithley Law, PLLC, we can help you determine whether your marriage can be annulled and whether it would be a good decision to annul your marriage, versus going through with a divorce.
Do you think an annulment may be right for you? Contact our Fairfax annulment attorneys at (703) 454-5147 or by filling out our online form to schedule a consultation.
Types of Marriages That Can Be Annulled in Virginia
Virginia law recognizes two types of marriages that can be annulled: those that are "void" from the outset or those that are "voidable."
1. Void Marriages
Under Virginia law, void marriages are those that are "void ab initio" or void from the outset, and as such, a marriage really couldn't exist, and a judicial determination isn't necessary. For example, if your spouse was still married at the time you thought you entered into a marriage together, the second marriage could never technically exist because bigamy is illegal in Virginia.
According to Virginia Code Section 20-38.1, void marriages also include marriages between siblings, even those related through adoption and half-siblings, and most marriages between family members.
2. Voidable Marriages
Under Virginia law, voidable marriages are those that are not void from the outset but can be annulled in limited circumstances by court order. This means that if you want to pursue an annulment because you fit into one of the limited categories, a judge has to hear evidence before annulling it.
You will have to prove that your marriage should be annulled by court order and have presented enough evidence in court to annul it. Under Virginia Code Section 20-89.1, voidable or "annullable" marriages include those that were procured by:
Fraud
While under duress
Mental incapacity or incompetency
Entering a Marriage Involuntarily
As marriage is a legally binding contract, the theory for annulling marriages for these reasons is that it wasn't "voluntary." Thus, if someone dangled you over a bridge unless you agreed to sign a marriage license, pretended to be someone else, or committed some other fraud, or one of you was not legally able to enter into a binding contract because of an existing condition that made you unable to sign a contract, then your marriage can be annulled with enough proof.
Proving Fraud in a Marriage
"Green-card marriages" are also not always voidable, since it is extremely difficult and can be very expensive to prove that a "green-card" marriage was a sham from the outset. People married to narcissists, con artists, and people with anti-social tendencies who lied about who they really were may believe they fall into the "fraud" category, but that is rarely the case. Just because someone never loved you because he/she lacked the capacity to bond and lacked empathy, does not lead to an annulment.
Having a Child Out of Wedlock, Unknown Felony Convictions, & Underage Marriages
The other limited circumstances in which you can annul your marriage include certain situations where a husband or wife has a child out of wedlock, an unknown felony conviction before the marriage, an unknown past life as a prostitute, and some underage marriages. One other final category for voidable marriages is when a couple failed to conform to Virginia law for obtaining a valid marriage license and having at least some ceremonial solemnization. Again, the circumstances in which this could apply are extremely limited, and you need a very experienced Virginia, family law attorney to help you understand your options.
Contact a Fairfax Annulment Lawyer Today
If you or your spouse wants to seek an annulment, we can ensure you understand your legal options. At Keithley Law, PLLC, we provide dedicated and experienced legal advice to our clients during emotionally troubling times. Our Fairfax annulment attorneys are here to protect your rights and see that you are not taken advantage of. You can rely on us to handle your case with the efficiency and tact that it deserves.
Contact Keithley Law, PLLC at (703) 454-5147 to schedule a consultation with an annulment attorney in Fairfax today.
The Opinions That Matter
See What Our Clients Have to Say
- Former Client

- K.C.

- Rose A.

- Former Client

- Former Client

- H.W.

- Hope G.

- Aida

- Former Client

- Linda L.