Fairfax Child Support Lawyer
Providing Superior Legal Guidance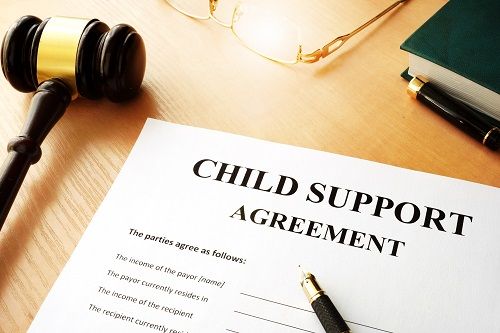 At Keithley Law, we know your relationship with your child is important to you, so we prioritize the safeguarding of that relationship. Whether your spouse refuses to provide payments for your child or you want to ensure your payment amounts will be fair, we're here to help. We provide representation to both married and unmarried clients seeking financial support. Whatever your unique situation may be, our Fairfax child support attorney is here to support you and represent your best interests.
To hire our firm to represent you or to learn more, call us at (703) 454-5147.
How Does Child Support Work?
Child support is a payment made by the non-custodial parent to the custodial parent to help offset costs of raising a child. This includes medical expenses, food costs, clothing, and shelter. As simple as this may seem, many parents make the process more difficult by refusing to pay or dragging their feet. Child custody arrangements are intended to take into account a number of factors and are determined using a specific state guideline.
When establishing child support, a few factors may be considered such as:
Healthcare needs of the child
Physical/emotional needs of the child
Each parent's income level
Standard of living the child had
Education needs of the child
Employment status of each parent
Each parent's education level
If either parent has other children
Modifying Your Child Support Order
Have circumstances changed in your life which prevent you or the other parent of your child from paying support as ordered? If you already have a child support order established, you will need to take legal steps to ensure that the court is made aware. We can help you draft a petition to the court explaining the change which has occurred and requesting a modification.
Call
(703) 454-5147

for a Case Consultation

When left to the judge, decisions regarding child support are not always made immediately. The court must review all of the information presented before making the decision they believe will be best for the child. At Keithley Law, we have over 50 years of combined experience and are highly knowledgeable about the requirements and laws which affect child support negotiations. Our Fairfax child support attorney can help you understand what to expect as well as how to prioritize your needs during the process.

Call us at (703) 454-5147 to get started on your case.